Whether you hate it or not, cheating will always be part of gaming. No matter how good the game's anti-cheat engine is, people will always find a way to gain an advantage over other players. Wall hacking, aimbot, scripting, boosting, game fixing are just some kinds of blatant cheats some people do to get ahead in competition. We all know cheating is bad, but it's even worse if you are a pro gamer. In this article, let's look at some of the most infamous cheating scandals that happened in the esports scene.
Forsaken Word.exe
In May of 2018, OpTic Gaming formed OpTic India. It aimed to have the best CS GO players in India and compete in Asian powerhouses. Thousands of players registered in just the first week, and in June, the roster was formed. It includes Antidote, formlesS, haiVaan, Marzil, and forsaken. And in July, they signed the veteran player yb as their new coach. The team found success early on and would even dominate both summer and fall ESL India Premiership 2018. However, one computer file would lead them to disaster. During a match with team Revolution on the group stage of eXTREMELAND ZOWIE Asia CSGO 2018, an admin found a file on forsaken's SSD. It was a file written on a Microsoft word format named word.exe.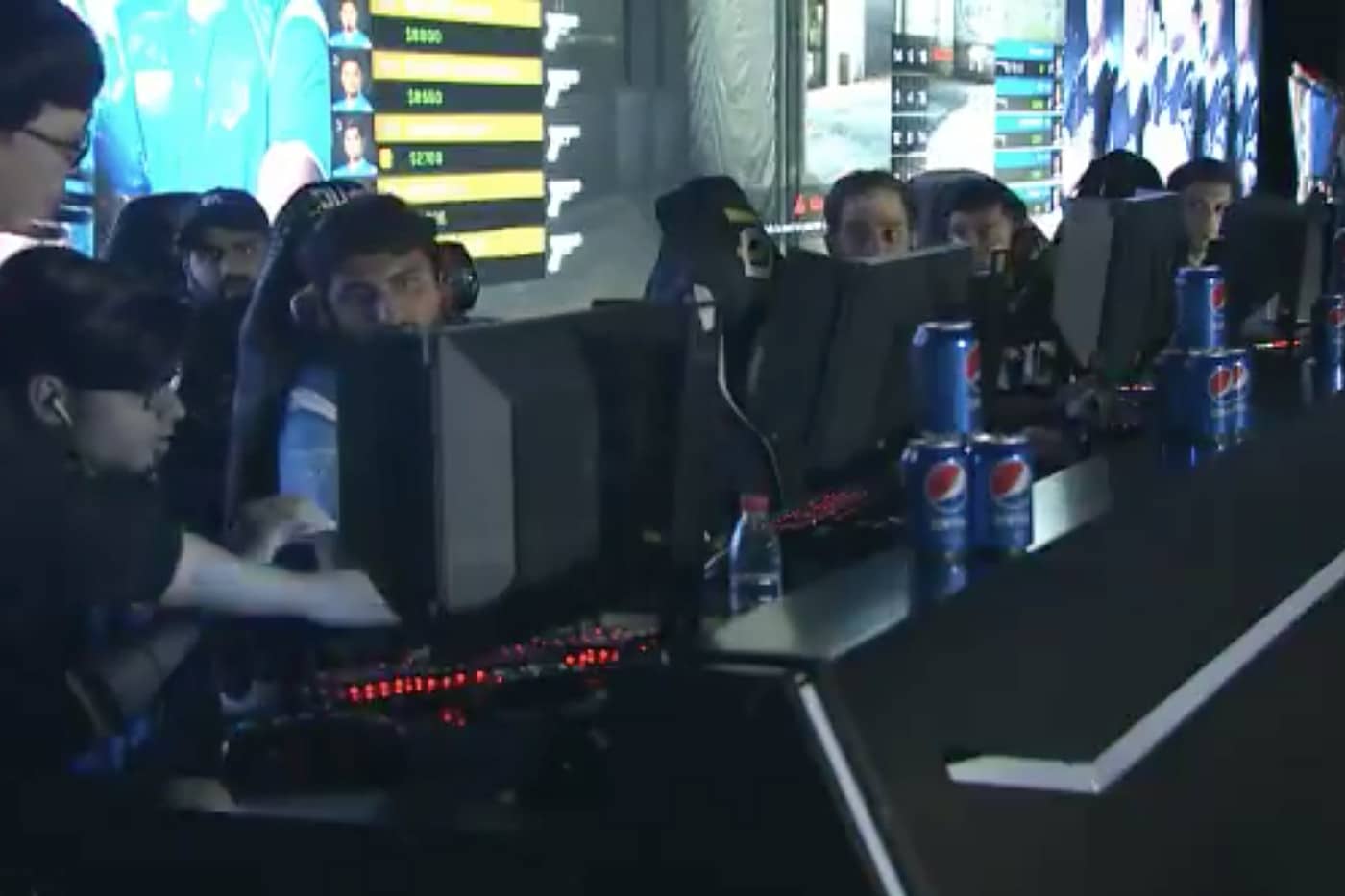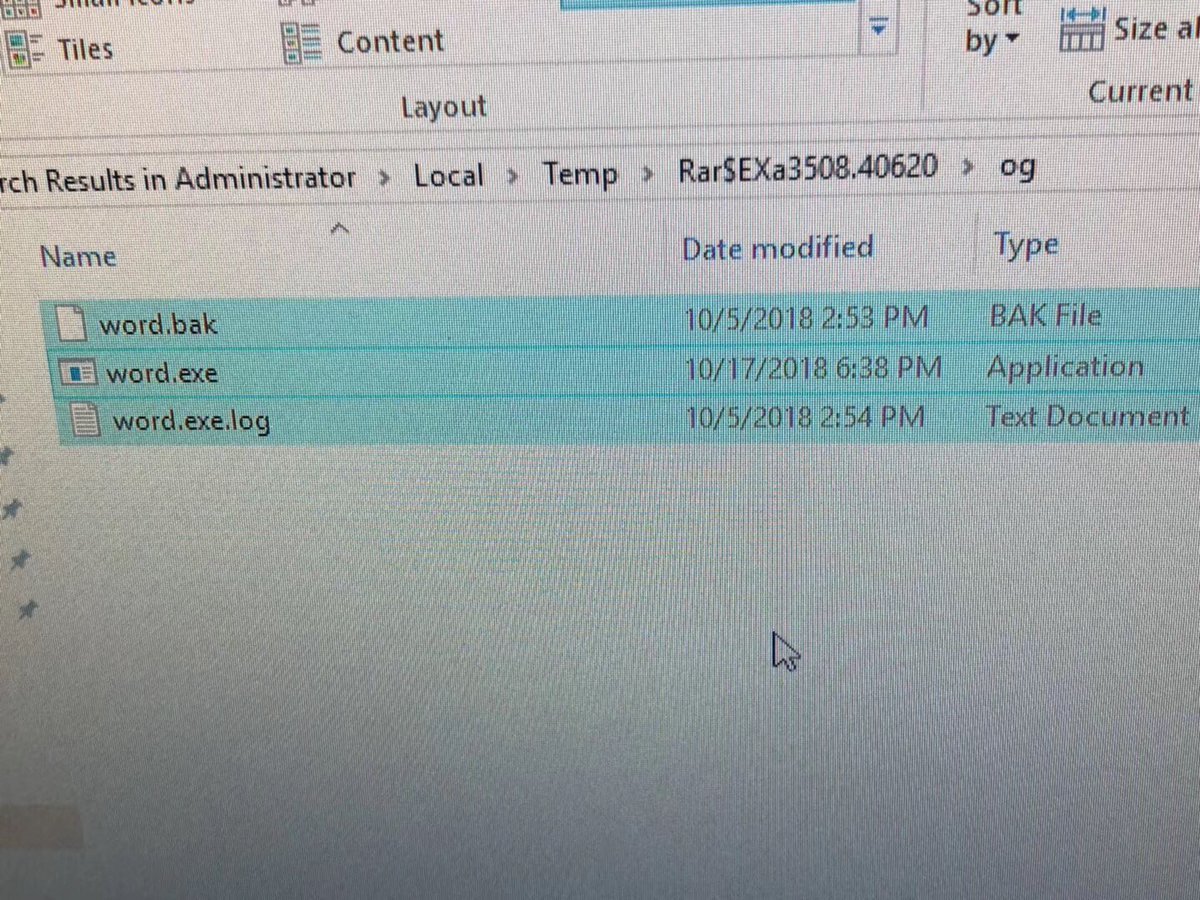 The admin then quickly approached forsaken to check the file; forsaken then insisted on deleting the file, the admin stopped him. The viewers would then realize that the word file is indeed a cheat, an aimbot, and a wallhack cheat. Forsaken couldn't do anything while his teammates looked at him in disgust. Optic India was disqualified from the tournament and released their whole roster; OpTic Gaming then closed OpTic India. Forsaken was banned for any Valve events for five years.
Meepwned
When Thunder Predator faced SG esports on the upper bracket final of South America, The International Qualifier, everybody was in awe when Atun dominated with his Meepo in game 3. If you're not familiar with Dota, Meepo is one of the hardest heroes to play. Controlling one hero is hard enough, however with Meepo, you have to control five units, and these are not just any illusion units. These units are all Meepo, and you have to control them to use Meepo to its fullest. This is why Meepo has one of the lowest pick rates in pubs because using him is a nightmare. His unique trait is also why if you master him, you will win most of your matches because he is strong when used right.
So let's go back to the incident when Atun dominated with his Meepo; some viewers noticed some questionable plays. When all Meepos used his skill poof, you have to input the click to each of them. This will make them teleport to the main Meepo; doing this requires a lot of practice and skill. However, when Atun plays the hero, you can notice that when he poofed his Meepos, all Meepos teleported exactly simultaneously, and that's impossible. When asked about this, Atun said that he is using a macro key, a special programmable key on his mouse, causing his Meepos to poof exactly at the same time.
I have seen players who use this in pubs; however, since tournaments have a one-button = one action rule, this is considered illegal since it gives a competitive advantage to the user. Thunder Predator got disqualified in the qualifier.
E-Cyclist Doping
When the British Cycling's eRacing Championships was announced in March 2019, Youtuber and cyclist Cameron Jeffers joined the tournament. This will be the first eCycling championship, and the winner will be a part of the game's history. Cameron Jeffers would win the tournament and become the first British eRacing champion. However, days after winning the championship, Jeffers uploaded a Youtube video explaining that he was disqualified in the Racing championship.
He explained that the bike he used, the Zwift Tron Bike, was doped. While this bike was not illegal to use in the tournament, he used bots to acquire it. Any player can acquire this bike, you can't buy it, but you have to earn it. He revealed that a stranger talked to him about installing software on his account to make the Zwift Tron bike easier to get. He said that the software would simulate a power value that you will have to put, then your in-game avatar would simulate it for you even if you're not pedaling that hard. Jeffers then revealed that his championship award was stripped, he was banned for six months, and was fined £250.
Stream Sniping at the World Championships
The World Championships is League of Legends' biggest tournament; this event is like the LoL's Super Bowl. TSM and Azubu Frost met in the quarter-finals of the World's 2012, and things got a little shady. Azubu Frost won the series 2-0; however, TSM's Reginald and some fans accused them of stream sniping. Every esports event has a big screen for spectators, this is where audiences in the arena watch the game, and in this case, the big screen is placed slightly behind the players. While this is convenient for the audiences, this is bad for the players as they can also see the screen, meaning that they can see how their opponents move. TSM's Reginald and some viewers revealed that Azubu Frost members would sometimes take a peek on the big screen to get information on where TSM players are, and in any MOBA game like LoL, this is beyond broken.
After investigations from Riot Games, these allegations were proven, and Azubu Frost was fined $30,000. Moving players away from the screen has become common LAN setup since.
KQLY VAC Ban
KQLY became one of the most prolific players on the CSGO pro scene in 2014. His jumping pistol headshot during the ESL One Cologne 2014 was so good it's dubbed by many as "almost impossible." However, this would all change because out of nowhere, on November 20, 2014, KQLY and other high-profile CSGO players received a Valve Anti-Cheat ban (VAC). He was quickly suspended and was kicked from the Titan Esports. This would also mean that the team would not participate in the upcoming DreamHack Winter 2014. The following day, KQLY would release a statement.
This incident was big news in the esports scene and would put the CSGO pro scene in shambles as multiple accusations were thrown, saying most pros were cheating. No professional player is safe here; fans are dismayed that the pro scene they know and love was full of cheaters. This incident was big news in the esports scene.
While CSGO has recovered and Valve, together with ESEA (E-Sports Entertainment Association), improved their anti-cheat software, this was still one of the darkest days in the CSGO community.
StarCraft Match-fixing
In 2015, three pro players from StarCraft II shocked the World when it was revealed that they were involved in a match-fixing scandal. The three players are Yoda, BBoongBBoong, and Gerrard; all are members of the Prime esports team based in Korea. They were banned for a lifetime by KeSPA (Korea e-Sports Association). If you're not familiar, match-fixing refers to dishonestly determining the match result before it occurs. Match-fixing is almost as old as competitive sports, dating back to when people placed bets on sports and events. The three reportedly threw the game and earned money as a result.
Sources say that the three would earn around approximately $5,000 – $20,000 per match thrown, five times more than they earn. And in the games they threw, these matches are not just simple tournaments; they are big tournaments like the ProLeague and The Global StarCraft League. This incident received major backlash from the StarCraft community. On March 31, 2016, it was reported that sentencing was passed down on everyone involved in the match-fixing scandal, including former Prime members Gerrard, Yoda, and BBoongBBoong, who was sentenced to 18 months of prison on three years suspension, each.
Following this event, in 2016, StarCraft's best player, Life, was arrested and was put on an investigation. Days later, it was revealed that he was also involved in match-fixing, notably during the 2015 KeSPA Cup, where he threw the game in the first and second rounds of the tournament. He was sentenced to 18 months in prison and was fined $60,000.
No[o]ne as ALOHADANCE
Virtus.Pro and Ad Finem fought for the grand finals of the Summit 2015 qualifier. The qualifying team will travel to Los Angeles for the 2015 Summit LAN event. During game 3 of their series, Virtus.Pro carry ALOHADANCE lost his internet connection, causing the other Virtus Pro players to pause the game. At the end of the 10-minute pause rule, VP asked for extra-two, they said that ALOHADANCE had gone to an internet cafe to play so. Ad Finem kindly used their reserved pause time to help Virtus Pro, but after 20mins of waiting, the carry did not come back. They resumed the game, and Ad Finem took game 3.
At the start of game 4, Virtus.Pro claimed that ALOHADANCE's internet is back and ready to play again. ALOHADANCE even tweeted, "now my internet works. "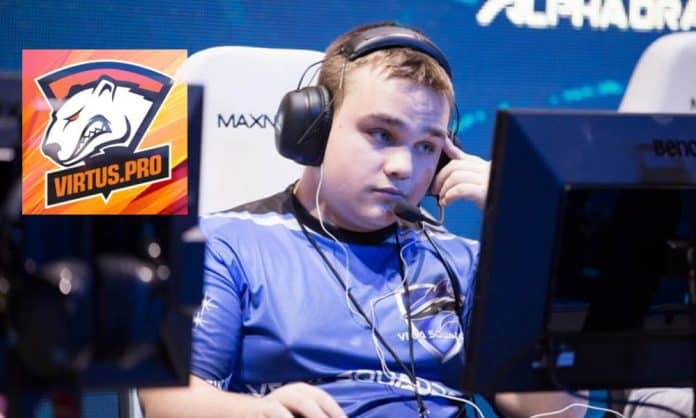 VP then would take the remaining game to win the qualifier. However, viewers quickly noticed how different ALOHADANCE played after he came back. They noticed uncharacteristic item builds and different item slots. Like the TP scroll, ALOHA usually place his TP scrolls on the top right; however, during game 4,5,6, viewers noticed that he placed it on the middle bottom. This made a strong case that maybe the player who came back was not ALOHADANCE, and on the next day, Virtus.Pro tweeted that they are withdrawing from the Summit 2015. Virtus Pro admitted that they cheated and broke the tournament's rules. They revealed that the player who comeback was not ALOHADANCE; it was Vega Squadron's carry No[o]ne.


Virtus Pro released an official apology and stated the following.

Vega Squadron also released a statement on No[o]ne's involvement in the scandal.

Since Virtus Pro got disqualified for violating the rules, Ad Finem will take their place as the qualifier champs.
What other infamous cheating scandals did we miss? List them below and get it featured in this article!