As GPU prices continue to skyrocket, 2022 is still not looking suitable for PC builds on a budget. This article will provide an idea for gamers looking to build a custom PC but not spend all their money paying crazy GPU prices. AMD's move to introduce their newer APU lineup gave hope to people who did not want to spend a fortune on expensive GPUs. In this article, let's take a look at how you can play your favorite esports title by building an affordable PC that can still do some gaming. This won't blow the socks off any sort of benchmarks, but it's a financially viable solution that will allow you to game.
Here, we will build the best budget PC capable of playing your esports games such as; Lol, Dota 2, CSGO, even Fortnite and PUBG. So, as Black Friday Sale is approaching, here is the best bang for the buck PC you can build right now.
THE MAIN COMPONENTS
CPU ( Ryzen 5 5600G )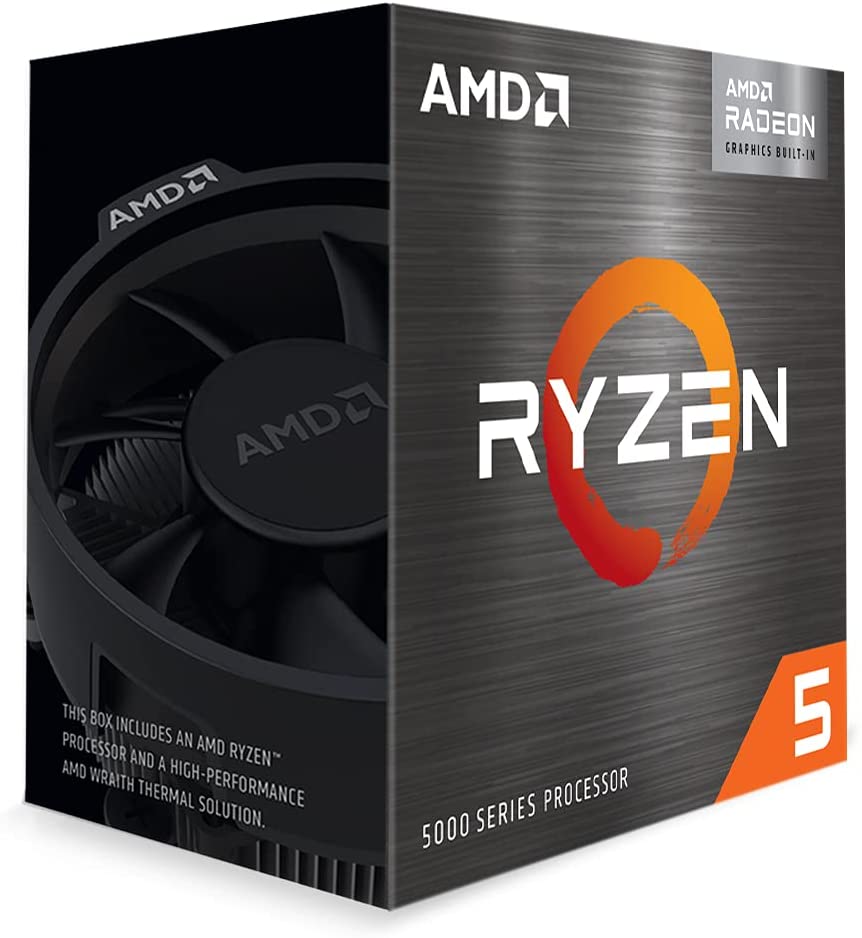 Let's start with the most essential part of the build, the CPU. We are going with one of the best budget CPUs out there, the Ryzen 5 5600G. Since it's impossible to get your hand on a decent GPU because of chip shortage and overpricing, the Ryzen 5 5600G can give you a proper performance with its built-in GPU. Based on AMD's Cezanne Zen 3 7nm architecture, it has six cores and twelve threads; base clock of 3.9GHz that can be boosted up to 4.4GHz while rocking the RX Vega 7 GPU with the frequency of 1900MHz; it is also an exceedingly power-efficient CPU with just 65W TDP (thermal design power). It's bundled with AMD's very own wraith stealth cooler that can do the job and is compatible with almost all of the AM4 sockets. The only caveat is its availability; its excellent price to performance ratio makes this CPU very rare to see on the shelves. That's is why if you find one, go for it.
Where to Buy : Amazon US, Newegg US
Alternative
Ryzen 7 5700G
Pros: Excellent CPU if paired with a decent GPU
Cons: 100USD more expensive, not ideal for budget builds, only a slight performance improvement over the 5600g if used as an APU.
Micro ATX MOTHERBOARD ( Gigabyte A520 DS3H )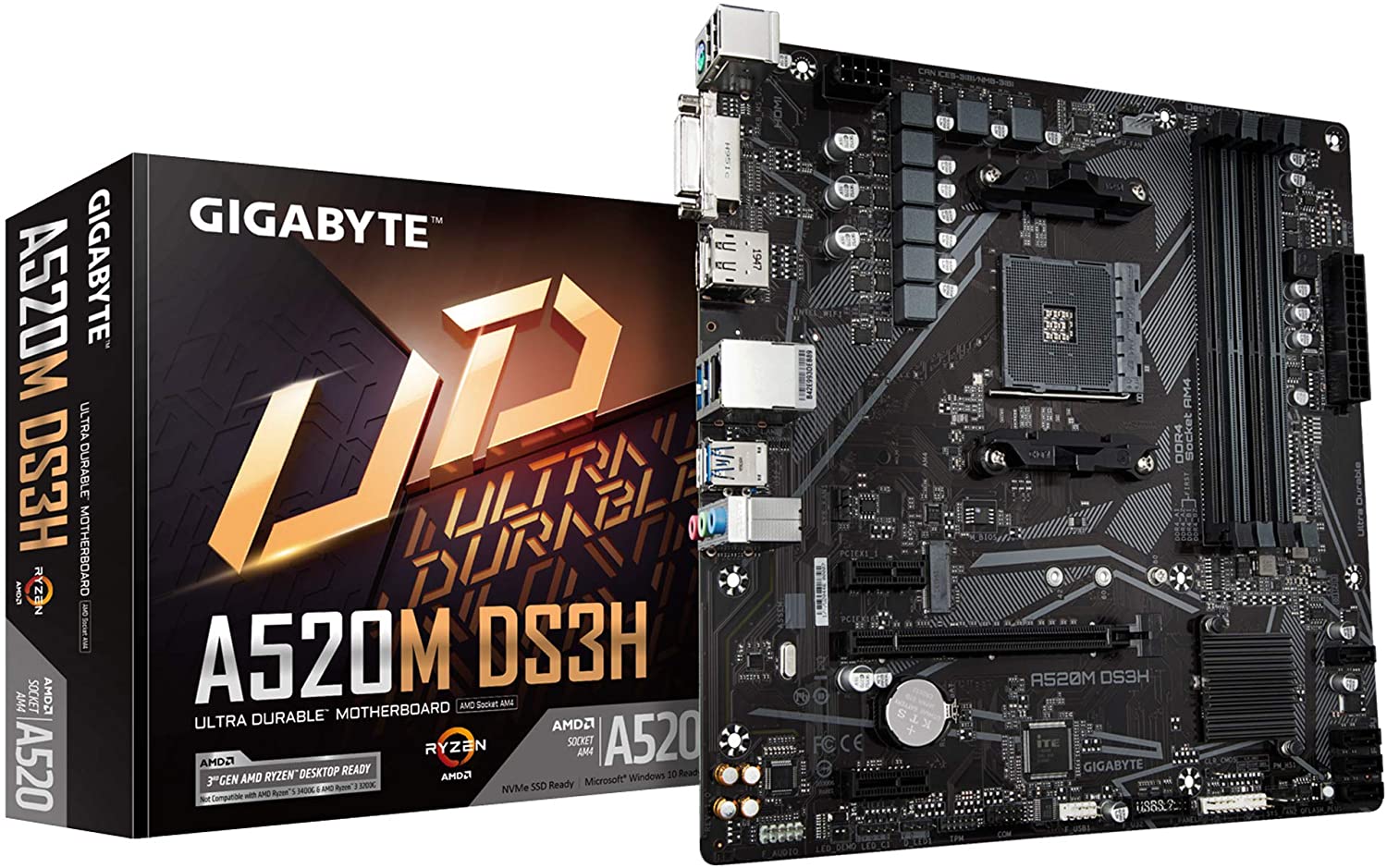 Choosing CPU and Motherboard go hand in hand; they should be compatible with one another. You can watch this video for reference.
Since we are going with a Ryzen CPU, an AMD motherboard is needed, specifically an AM4 socket. A lot of AM4 sockets out there; however, in this build, we are going for the most efficient, the Gigabyte A520 DS3H. Priced around 70USD, you can't go wrong with this board. Though a barebone board, it can give what the 5600G needs. It has 4 DIMMs slots and an NVMe PCIe Gen3 x4 M.2 Connector. One of the cheapest boards in the market, the Gigabyte A520 DS3H can bring the best out of your bucks.
Where to Buy: Amazon US, Newegg US
Alternative
ASRock A520M-HDV
Pros: Much cheaper
Cons: Only has 2 DIMMs slot
RAM ( Acer Predator Talos 16GB kit 8×2 3600Mhz )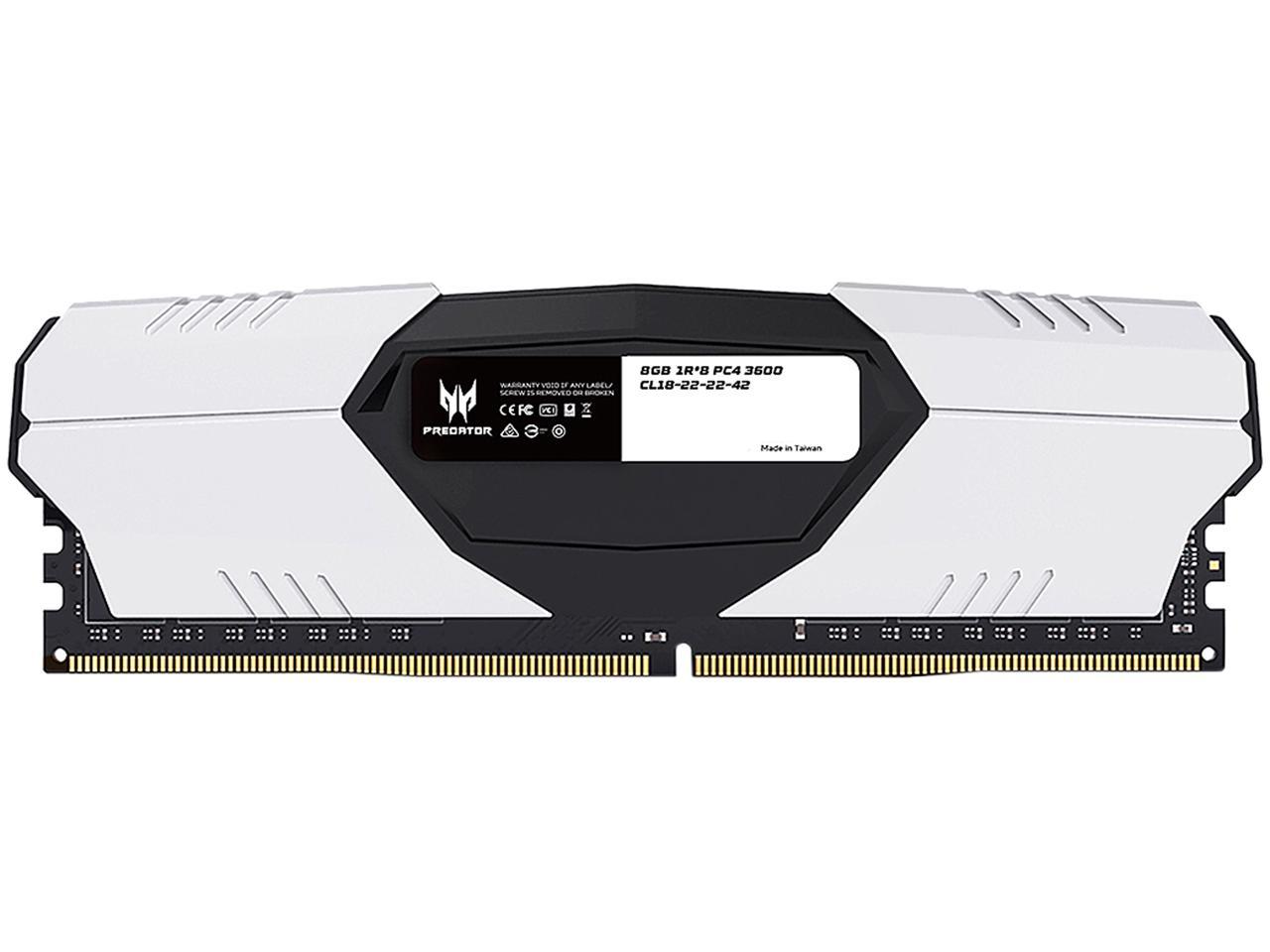 Ryzen CPUs always has that advantage when it comes to RAM frequency, as it can squeeze additional performance when paired with RAMs that have a higher frequency. Eight gigs of RAM is okay; however, to get the best out of this computer, we are going with 16 GB. You will have a lot of choices as A520 motherboards can support speeds up to 4733MHz. Here we are going with the Acer Predator Talos 16GB kit 8×2 3600Mhz. It's cheaper but powerful, as you can easily enable that XMP profile to boost it up to 4000MHz and bring out the best on your Ryzen chip. With a zinc alloy dissipation module, this RAM is built for long hours of gaming.
Where to Buy: Amazon US, Newegg US
Alternative
Corsair Vengeance LPX 16GB (2x8GB) DDR4 DRAM 3200MHz
Pros: A little bit cheaper
Cons: Can only be clocked at 3200MHz

STORAGE ( Crucial P2 500GB NVMe )

Of course, with your new gaming PC, you wouldn't want your system to boot up your games slowly. That's why we are going with an NVMe SSD, and the Crucial P2 500GB NVMe can get the job done. With this, you will be able to boot your system a hundred times faster than a mechanical hard drive, and games will load significantly quicker. Yes, 500GB seems small nowadays; however, if you're playing esports titles, that 500GB will suffice.
Where to Buy: Amazon US, Newegg US
Alternative
Crucial MX500 500GB
Pros: Cheaper than NVMe SSD
Cons: Way slower than NVMes

PSU ( Seasonic S12 III )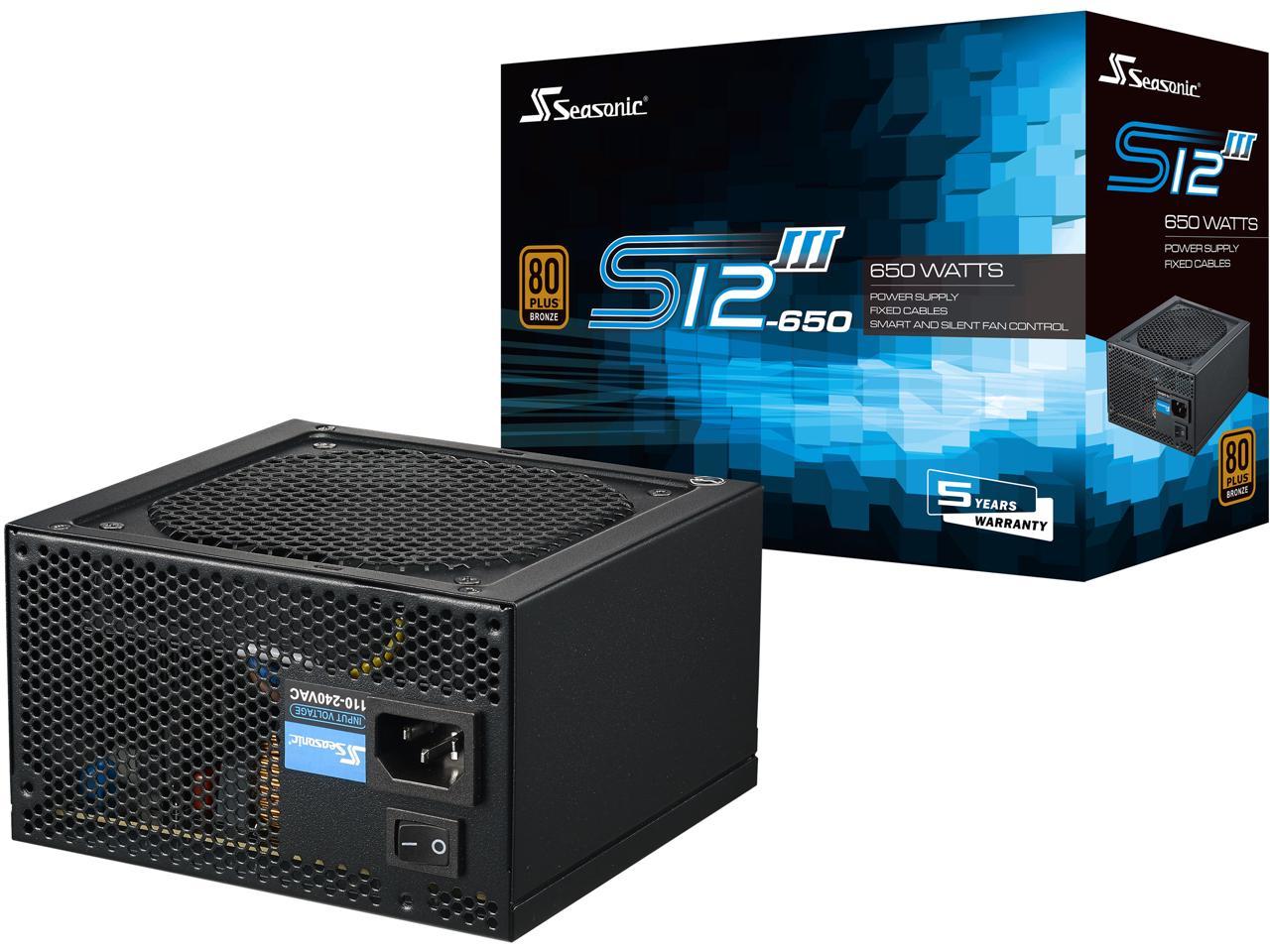 If you've ever watched PC building guides or read some PC building forums, you will have heard or read this phrase "Never cheap out on your power supply." The PSU is one of the most crucial parts of your build; if it fails, it could damage the other parts of your PC. If you're having a hard time deciding what PSU to buy, you can check this forum. However, if you're still undecided, you can always trust Seasonic. The Seasonic S12 III will get the job done, either you go with the 550W or the 650W version; both can provide enough power to your system. And if the time comes that you want to buy that GPU, you're still good to go. I have the same PSU, I bought it last 2017, and it never gave me a problem with my midrange system. So yeah, this PSU is tested and proven.
Where to Buy: Amazon US, Newegg US
Alternative
Any 80+ Bronze Certification is a good choice; prefer the mainstream brands like Corsair, EVGA, Seasonic, etc.
CHASSIS ( MOROVOL Mesh Micro-ATX Tower )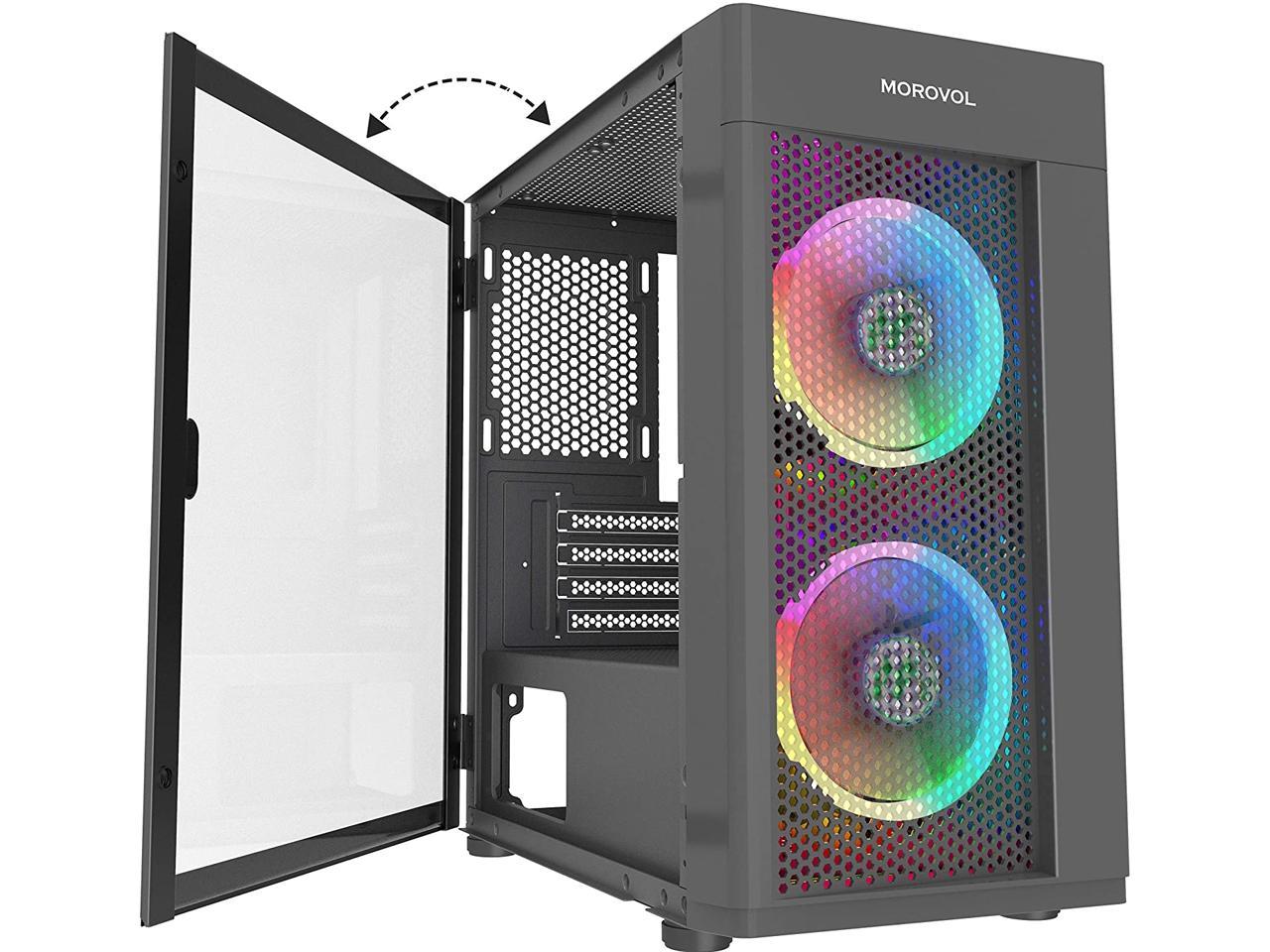 Since our motherboard is micro-ATX, we are going with a micro-ATX chassis. Chassis is always about the buyer's preference; however, you will always consider the airflow. No matter how many fans you install on your computer, your system will overheat if the chassis lacks airflow. The MOROVOL Mesh Micro-ATX Tower can deliver fresh air to your gaming system with its mesh front panel. It's affordable, comes with pre-installed 120mm fans, two USB 3.0 ports in the front, and a magnetic design opening tempered glass panel. It has all the features you want on your computer, and it's cheaper than most brands.
Where to Buy: Amazon US, Newegg US
Alternative
Choose a case that best fits your style; cheaper chassis are excellent if you're starting. If you want to upgrade in the future, make sure you buy a case with better airflow. A good pick is NZXT or Fractal Design as well.
PERIPHERALS
MONITOR (SAMSUNG 24-Inch CRG5 144Hz 1080P Curved Gaming Monitor LC24RG50FQNXZA)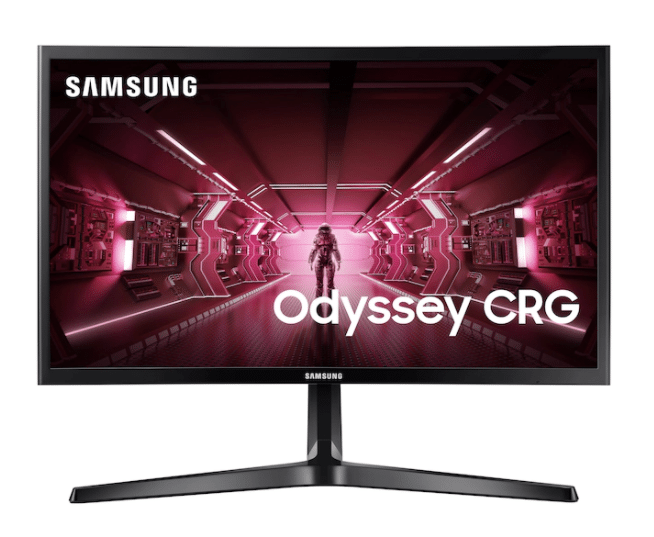 Gaming on a 60Hz monitor is acceptable; however, if you want to get into that competitive vibe, a 144Hz display is the way to go. The SAMSUNG 24-Inch CRG5 144Hz 1080P Curved Gaming Monitor gives you an excellent quality build that you won't see on other cheaper monitors. Its advanced VA panel lets you see enemies, even in darker scenes with greater accuracy. It also has that AMD FreeSync feature for smoother gameplay and lets you remove that annoying screen tearing. With a price tag of just 170USD, it has all the features you want on a gaming monitor.
Where to Buy: Amazon US, Newegg US
Alternative
ASUS TUF Gaming 23.6″ 1080P Curved Monitor (VG24VQR)
Pros: A more accurate 1ms, 165Hz IPS display, adjustable stand, has built-in speakers
Cons: 50USD more expensive than the Samsung monitor
KEYBOARD AND MOUSE (Havit Mechanical Keyboard and Mouse Combo)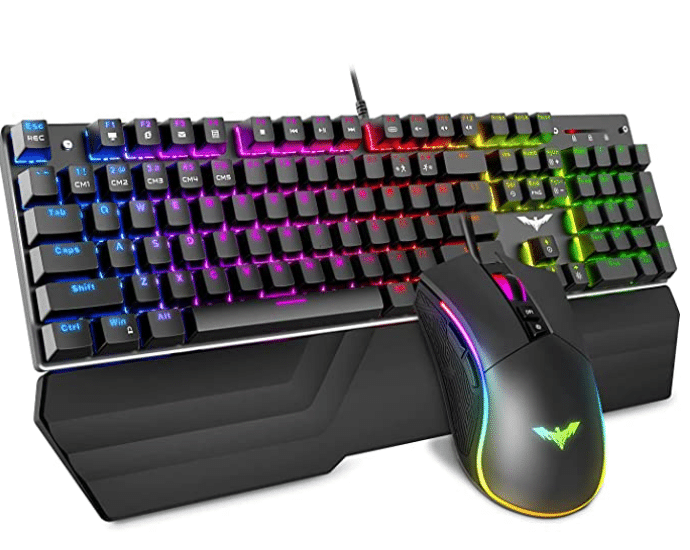 Since we are on the budget side, it's tough to say no to a keyboard and mouse bundle deal. Yes, with just 40USD, a real mechanical keyboard with blue switches, wrist rest, RGB lighting, and a mouse with RGB lighting. You can always choose whatever brand suits you, but if you're looking for a great deal, this is a no-brainer.
Where to Buy: Amazon US, Newegg US
Alternative
Havit RGB Wired Gaming Keyboard and Mouse Combo
Pros: Way cheaper, still has keyboard and mouse backlighting
Cons: A membrane keyboard, low-built quality
HEADSET (Razer Kraken X Ultralight Gaming Headset)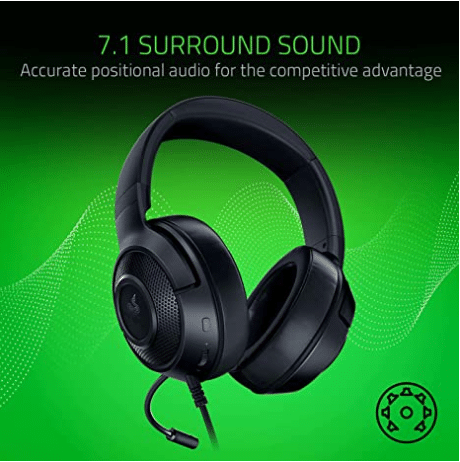 A great gaming headset can add great advantage to games, especially when playing those competitive esports titles. The Razer Kraken X Ultralight Gaming Headset gives you that immersion. One of the cheapest gaming headsets comes with that sweet 7.1 virtual surround sound; it is not just for gaming but also for listening. It also has a bendable mic that can reduce background noises for crisp communication. Weighing just 250 grams with a plush cushion, you can wear this headset all day.
Where to Buy: Amazon US, Newegg US
Alternative
Corsair HS35 – Stereo Gaming Headset
Pros: Has a detachable mic, comfortable, can be used in any devices such as consoles and mobiles
Cons: Does not have a virtual surround sound, bad microphone, sometimes more expensive than the Razer headphone
ADD-ONS
GPU ( ZOTAC GAMING GeForce GTX 1650 )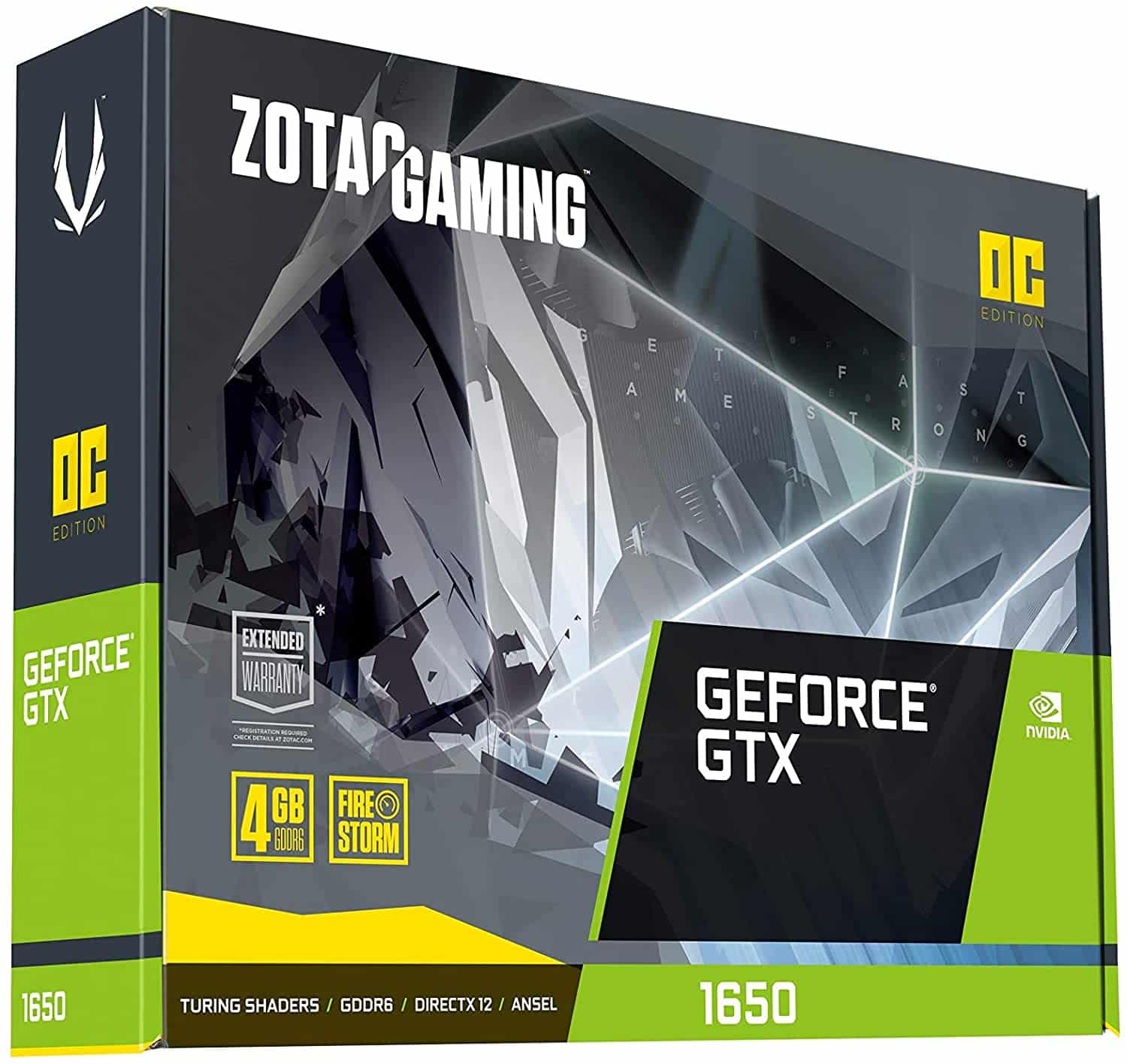 Since your CPU can handle pretty much any esports title you throw at it, a low to mid-tier GPU might come in handy if you want to go in the triple-A games. Adding a GPU will hurt your budget because of its current prices. The ZOTAC GAMING GeForce GTX 1650, currently the best price to performance ratio GPU in the market, and you can always find one on the shelves. Yes, you can find a cheaper pre-owned GPU is okay; even so, there is always a risk when buying into secondhand. A tremendous 1080p GPU and is capable of playing triple-A games. It also won't hurt your wallet that much.
Where to Buy: Amazon US, Newegg US
Alternative
ASUS PH GTX 1050TI
Pros: It is still a great card for 1080p gaming, it does not need a 6pin connector as it draws its power from the motherboard.
Cons: A generation older, way slower than 1650 in terms of performance
ADDITIONAL STORAGE ( Seagate BarraCuda 2TB )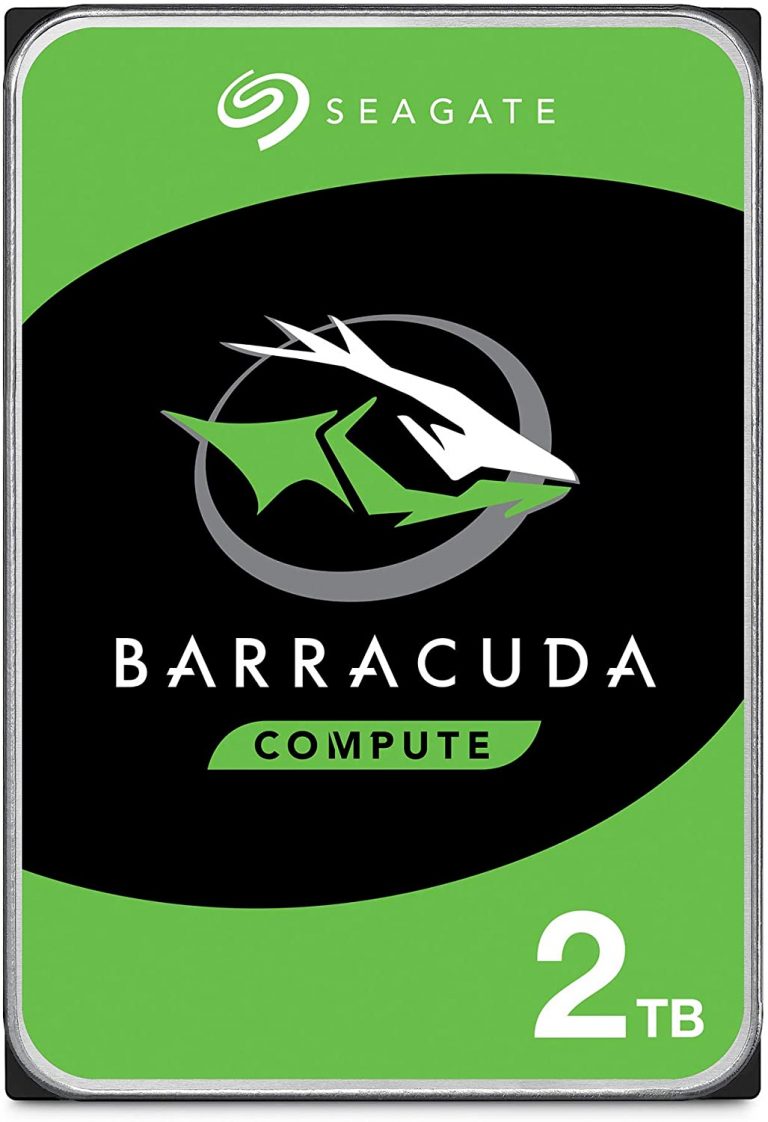 A 500GB SSD might be insufficient for those triple-A games. You can always add a 2TB mechanical HDD, and the Seagate BarraCuda 2TB is a perfect choice; though it is not faster than any SSD in the market, it's always a great deal for its low price.
Where to Buy: Amazon US, Newegg US
Alternative:
Any mechanical hard drive would be a great alternative; however, if you still have the budget to buy another SSD, go for it!
The price of this build is around 790USD, components and peripherals included (1200USD if you include the add-ons), an excellent starting build if you want to try PC gaming. You can play most esports titles you want. It also has a great upgrade path for the future if you want.
Leave a comment below if you think there are better alternatives and i'll update the article!