NFTs can be a good or poor investment, especially when you know how to use them correctly. Even then, it's not clear sometimes what can happen behind the scenes. The NFT market is enormous, and you can find everything, whether that it's art, collectibles, your favorite athlete, or a rare character on an NFT game; you can have them, and you can own them. However, it is also important to know that it is not that easy to get into NFTs, especially now that scammers and hackers are everywhere. You might find it difficult to learn everything about NFTs when you're a beginner; however, it is not impossible. In this article, let's take a look at some of the crucial things to consider when buying an NFT or joining a blockchain game.
Developers/Company
It's easy to fall for gaming schemes, especially when it tackles your favorite game genre; whether it's a shooter game, an RPG, or a dungeon crawler, the main thing to look for when going into a blockchain game is the company/people behind it. It is easier to trust a game with an established company since they have a reputation; however, when it comes to a new company, and we are talking about NFTs, a bit of research wouldn't hurt. It is essential to know the backgrounds of all the people involved in making the game you want to go in.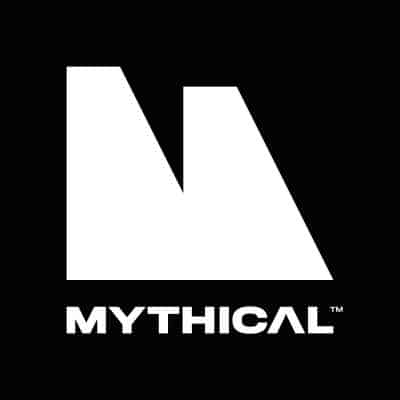 Some shady "companies" would now fake their credentials to make it more believable and get attention. Using logos that they've never partnered with or companies you've never heard of is an example of faking it. Other redflags are anonymous teams that are not doxxed (or revealed). This doesn't always guarantee anything but having an incentive to show yourself and answer to questions is key. There are many additional scams unfortunately such as using similar but fake names "Skai Muvis" for example (that example is completely made up) to imitate Sky Mavis (creator of Axie Infinity) If you're not careful, you can be a victim of these schemes. It is essential to know that when a company drops a new NFT game, everything should be black and white, meaning all of the important things should be documented, every bit of info should be available on their website or their whitepaper, including each of their credentials. It is only imperative that you know everything about them before you handle them your assets.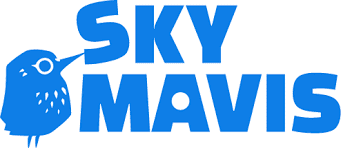 You can read some of the top blockchain gaming companies here. If a company you came across does not appear here, please do your research or leave and additional comment below.

Rug-Pulling
When you try researching upcoming NFT projects or games, you may have come across this term. Rug pull; which means "Pulling the rug out from under". When the price of an NFT or a token skyrockets because of hype, the creators will then leave the project and take all the money away. Another version is dumping on retail immediately after the hype cycle. One of the most infamous rug pulls of NFTs happened last year when an anonymous developer called Evil Ape hyped an upcoming NFT fighting game called Evolve Ape; NFT enthusiasts quickly invested in it. The developer raised a whopping 798ether ($2.7mil) for the NFT project. A week later, Evil Ape, the developer, just vanished without a trace, taking all the money with them.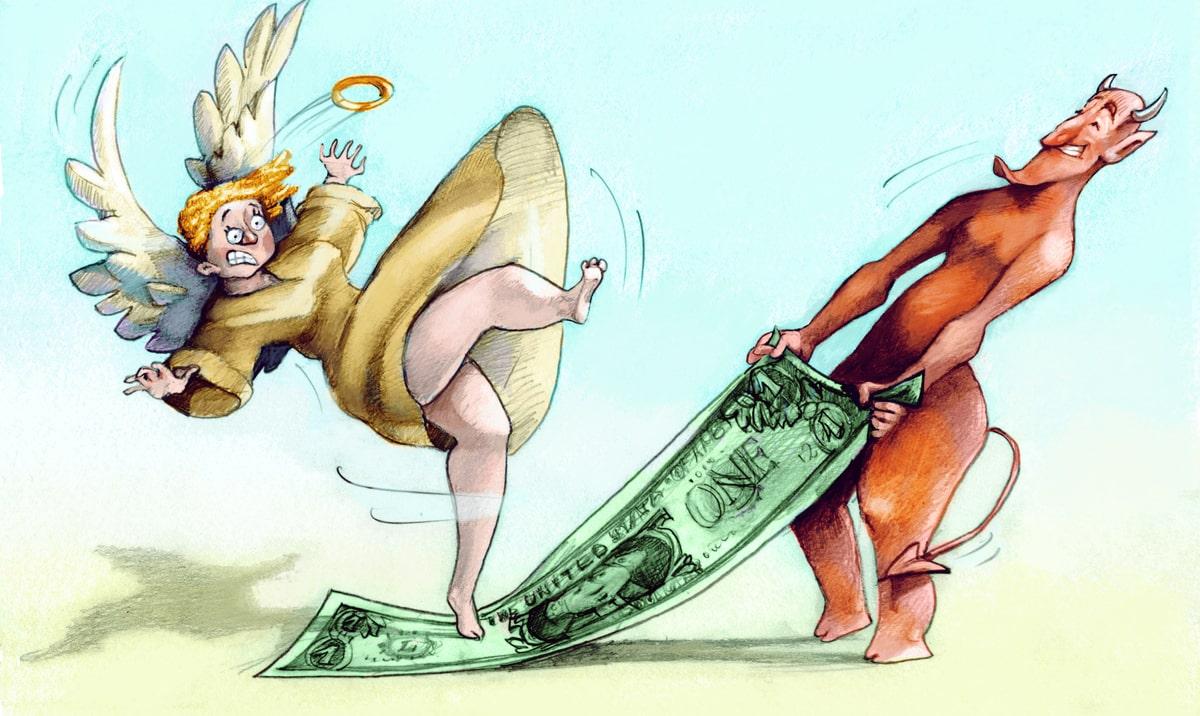 While rug pulling is still imminent nowadays, it is not that hard to avoid it. One of the most common red flags is if the NFT Project appeared out of nowhere, just like in the case of Evolve Apes, it was just announced, and not a single known investor or company is seen during its announcement. Another thing is the game's structure, and the economy is not yet formed or planned. You see, in games like Axie Infinity, even when they are just starting to do the project, the plan for the economy is already structured; that is why early investors know where their money is. That's why if you're looking to invest in something that pops out of nowhere, be careful, it is always safe to watch how the project grows before you put your money into it.
Fake Community/Web Pages
Another thing to look at when you're starting to invest in a blockchain game is to look for their social media community. This is also an excellent way to know about the company or the developers when unfamiliar with them. Usually, on their community pages like Discord, Facebook, and Twitter, you can review the people behind the company and what kind of management they have. This is also a way to determine if they are fake. Creating a social media page is a great way to boost one's business nowadays; this is where you can see announcements, news, etc.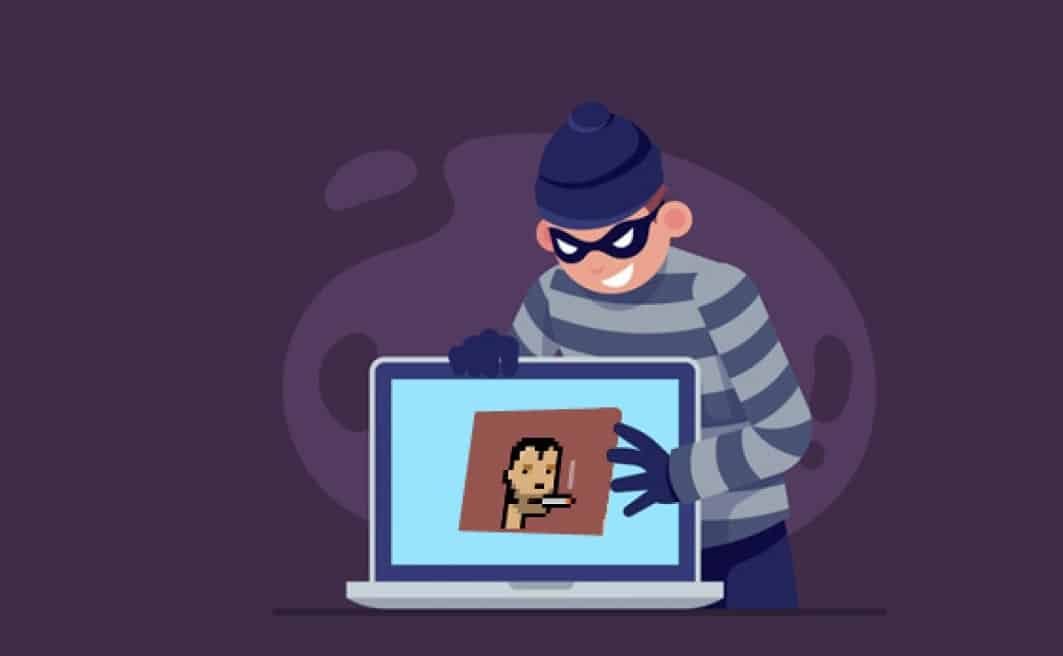 A legit and thriving game would have an active community and a support team to help people answer queries and other questions. However, sometimes you will see a social media community for a new game that has thousands of followers instantly with tons of retweets. Social media can be manipulated, and sometimes these developers will just buy bots or fake accounts to populate their pages. Pages like these will sometimes post things about their game, and to make it look like their community is active, the bots or the fake accounts on their page will like, comment, or share their post to make it more believable. If you see a ton of fake interaction in their discord, ie 100,000 individuals who dont chat, constant retweets from 1-10 follower accounts and tons of moon posts, PROCEED WITH CAUTION!
These pages / discords also contain fake websites for their "game" to lure you onto their schemes, be careful with this as sometimes these shady sites can hack into your account and take your assets; please NEVER CLICK their links.
Another example of these schemes is email phishing, where the scammers will try to send you emails saying you won an NFT giveaway or maybe a promo for an NFT where you can buy at a lower price; please do not fall for these tricks. These are mere schemes to get your attention, and comply with them, this is a prominent red flag, and if you ever encounter this, it would be best to turn the other cheek. It's always best to verify everything and TRIPLE CHECK what you're signing. Always have your assets on cold storage.
FollowerAudit.com is a tool to help you check if a Twitter page has legit followers.
NFT Marketplace
OpenSea is a marketplace for NFTs, it is an essential platform to buy, sell or auction an NFT; here, you see different types of NFTs, such as collectibles, arts, music, and many more. And since OpenSea is the most recognized marketplace in the NFT community, some people copied it or made a ripoff to make people fall for their schemes. Sadly, these fake OpenSea sites or ripoffs already got the best out of some NFT enthusiasts.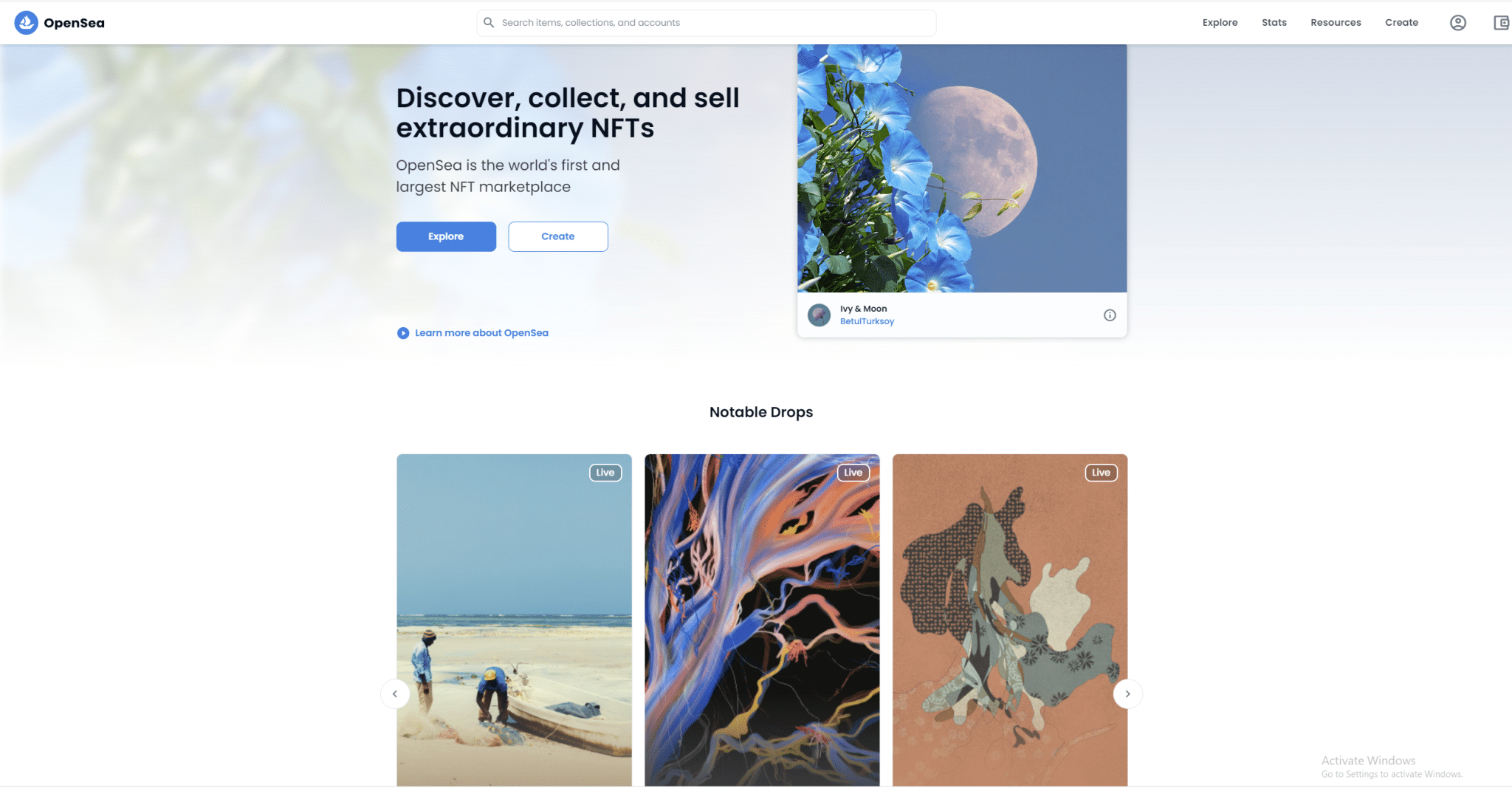 For example, the NFT known as ApeGang #4510 is priced at 10 ETH, or approximately $39,428.10, on OpenSea's official website. However, you might see it listed for a fraction of 1 ETH on a scam website. Of course, if you buy that NFT, you will not get the exact item sold on the actual OpenSea marketplace; you might be thinking that you had a great deal when you just spent hundreds of dollars for a fake artwork that doesn't worth a thing.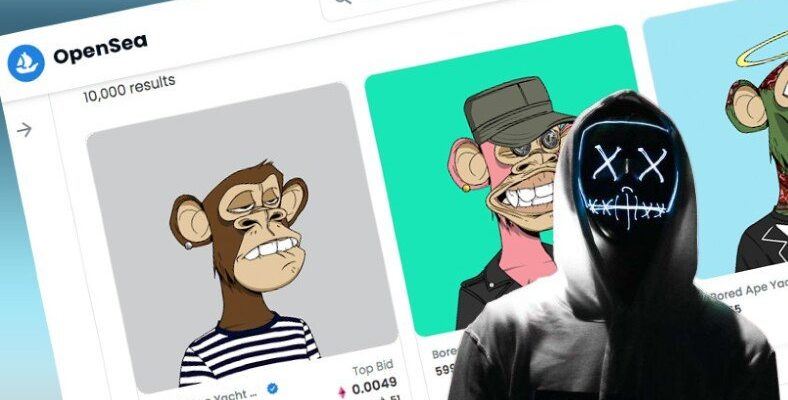 Another thing to know when buying on an official NFT marketplace is that sellers are verified; you can easily identify the unique properties of the NFTs they are selling. Verified sellers have a blue verification tick to their usernames just like the one you'd see on Facebook, Twitter, or Instagram. Also, on the contract address of your chosen NFT, you will be able to see where the NFT was minted. Fake marketplace doesn't have any of these features.
NFT's Volatility
If you ever want to invest in any cryptocurrency, you have certainly heard the phrase "cryptocurrencies are volatile." Well, the same goes for NFTs; the investment you made today might not be the same for tomorrow or the following days. Just like any business in the real world, entering the world of NFTs is a big risk.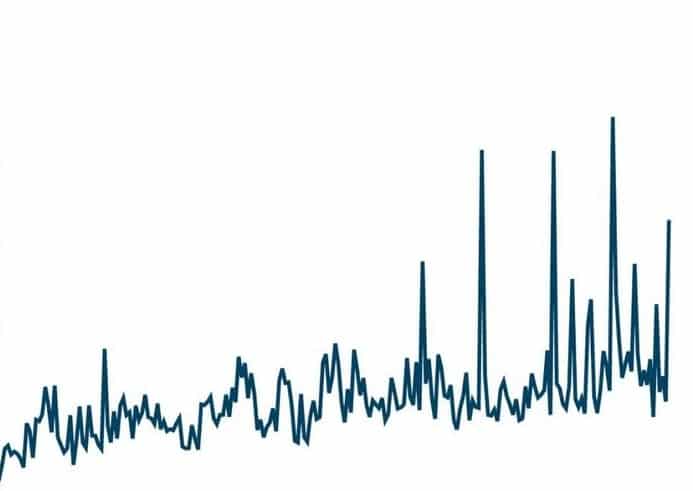 While the mindset of others is just about using NFTs to earn, NFTs are more than that; they are assets, collectibles, things that you can own in the vast world of the internet. Some investors see NFTs as a modern approach to investing in art and digital collections, but how this may pan out remains to be seen. The growing field of digital assets is volatile, but it's a trend both investors and financial professionals should keep an eye on. It is highly unpredictable, and that's the truth; today, they might cost a fortune, and tomorrow they might be worth significantly less.
Security
If you follow news about NFTs and Cryptocurrencies, you'll learn that hackers are everywhere and when you try to read forums on Reddit, you'll see that most topics include getting scammed or hacking incidents. A hacker recently stole $625 million from the most popular blockchain game Axie Infinity, the exploit was contributed to North Korean hackers Lazarus Group. Security is one thing you'll need to be investing in when going into NFTs and blockchain games.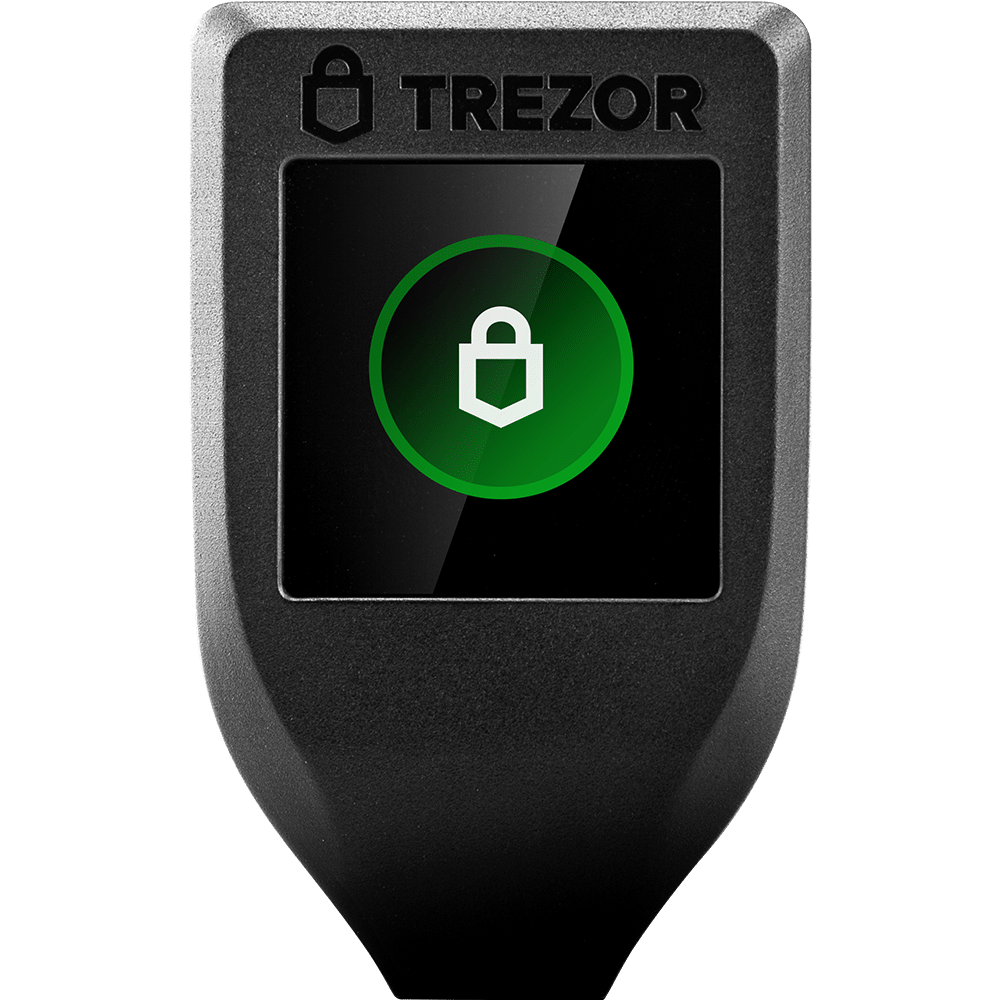 While social engineering and other best practices are things you have to look out for. For the average user, a hardware wallet like Trezor/Ledger will help a lot. This will secure your assets like a bank and will only proceed with any transactions if you allow it on the hardware itself. It may be pricey, but nowadays, with NFTs and crypto being rife with hackers and scammers, acquiring one of these is a must.
In addition, not signing random contracts/messages is vitally important. Hardware wallets can only protect you from so much. In order to double check, go to a site like debank or etherscan and do an audit of what has access to spend your crypto.
You can also read our article about Trezor to know more about hardware wallets.
Attitude & Knowing when to quit
Just like what have you read earlier, entering the world of NFTs is like entering a business but mixed in with the wild west. Not all things are what they seem and not all things will go in your favor. It would be best to stick to an investment thesis such as knowing when to take profits and knowing when to cut losses. This is not financial advice so please be careful out there!
While this article isn't all encompassing, we hope it helped you on things to look out for when buying NFTs or NFT games in the crypto space.
Do you have other recommendations and tips? If so, leave a comment below.